Stopping cervical cancer from killing 9 Kenyan women each day 
Written by Kristina Roach in collaboration with Women4Cancer 
In Africa, the fight against cervical cancer goes far beyond the personal experience. When a woman dies from this disease, the social and economic repercussions are immense, causing a ripple effect throughout her community. Women are key in community development and societies value the role that each plays in securing livelihoods and ensuring social protection for their families.
Losing a woman to cervical cancer is a stressful journey that does not begin at the point of loss, but right from the detection level, especially late detection. The psychological, social and economic burden that this bears, affects not only the patient but everyone around them – including children for generations to come. In low- and middle-income countries, households have found themselves in poverty due to the cost implications incurred for cervical cancer care and treatment.
Cervical cancer continues to be the leading cause of cancer deaths among African women and in Kenya, cervical cancer is the most common cancer among those aged 15 – 44. In fact, it is estimated that 33 per 100,000 Kenyan women will be diagnosed with cervical cancer in their lifetime. It is also the leading cause of cancer related deaths for females in the country, claiming the lives of nine women every day.
Yet cervical cancer is on the brink of elimination in other parts of the world. Which is why Women4Cancer Early Detection & Treatment, a female-led non-government organisation, is stepping in to save lives and avoid unnecessary suffering and deaths.
Women in Kenya are up to 14 times more likely to die from cervical cancer than women in the US, with an estimated 5,250 women affected by cervical cancer each year in the region alone. What's more, an alarming 85% of Kenyan women have never presented for a cervical screening and only 3.2% have been attending screenings regularly. 
The cost of appointments, coupled with insufficient access to health centres, are considered the primary reasons women miss crucial cervical check-ups. There are only 13 cancer treatment centres across Kenya, with the majority located in Nairobi, the nation's capital. This means many women living in marginal areas and rural parts of the country are at a higher risk of being diagnosed with cervical cancer at a late stage. 
To combat these limitations and inequities, Women4Cancer is arming women with the right information and resources. The organisation is on a mission to ensure all women are given proper access to cervical cancer prevention programs. 
In January 2020, Women4Cancer, in partnership with Burness Communications, the National Cancer Control Programme under the Kenyan Ministry of Health and several civil society groups, launched the STOP Cervical Cancer campaign in a bid to halt the rising burden of the disease. 
With a goal to screen 5,000 Kenyan women by the end of 2020, the campaign is promoting routine cervical screening for age-eligible women, aiming to reduce financial barriers to screenings and scaling up preventative measures such as the HPV vaccine. 
Through the STOP Cervical Cancer initiative, Women4Cancer is looking to put Kenya on a clear path towards cervical cancer elimination.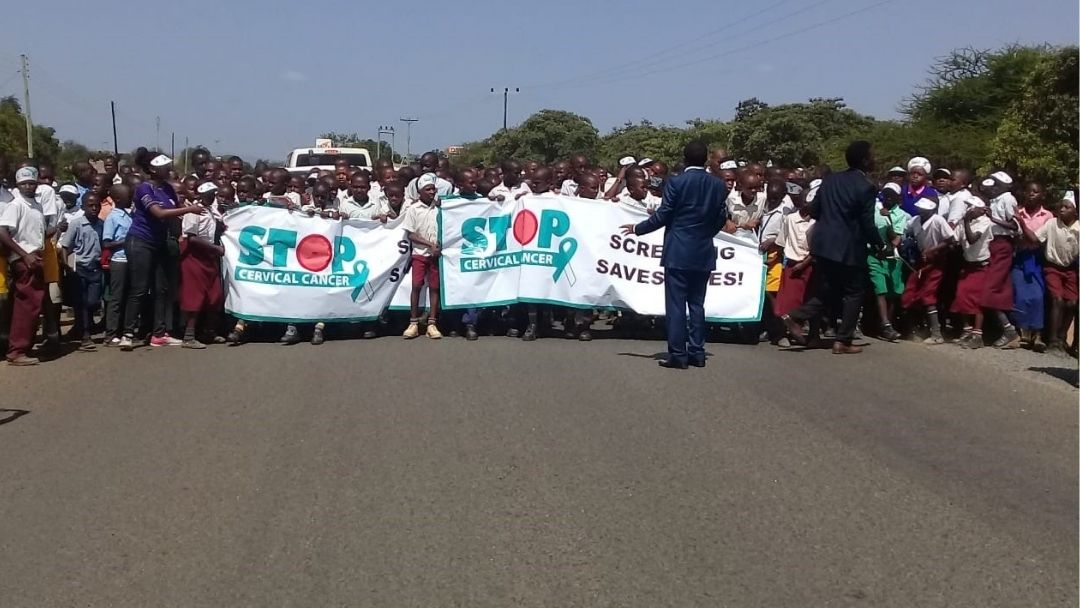 STOP Cervical Cancer campaign objectives: 
Recommending HPV testing as the gold standard for cervical cancer screening.

Driving the uptake of HPV vaccine after being incorporated

 

into the national routine immunisation schedule free of charge for10-year-old girls.

Increasing population-based screening for cervical cancer for women aged 25 to 49 years, including the introduction of self-sampling.

Strengthening health systems at county level to respond to the need for optimised diagnostics and treatment.

Capacity building in cervical cancer advocacy and response through the newly developed Cervical Cancer Advocacy Guide, which includes championing opinion leaders as advocates for cervical cancer prevention. 70 opinion leaders have since been trained.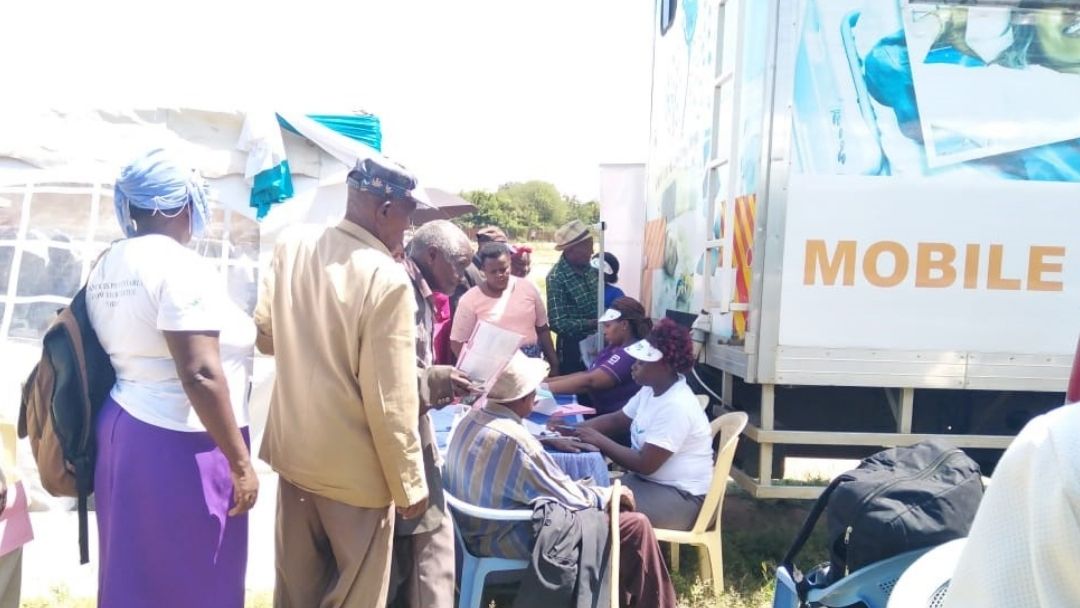 The Kenyan Government is also doing its part in this space, delivering the safe and effective HPV vaccine to 10-year-old girls through public, private and faith-based health facilities nationwide. The HPV vaccine is given in two doses, six months a part, free of charge.
Although Kenya integrated the HPV vaccine into its national routine immunisation schedule in 2019 – the twelfth country in east and southern Africa – uptake has been slow, mainly due to a lack of knowledge at the community level. Basic misunderstandings about the vaccine, including correct dosage, where to get it, and what it's actually for, is what Women4Cancer is trying to demystify. The organisation is dedicated to educating women in Kenya's cities, towns and villages so that they know exactly how to protect themselves and their children from cervical cancer.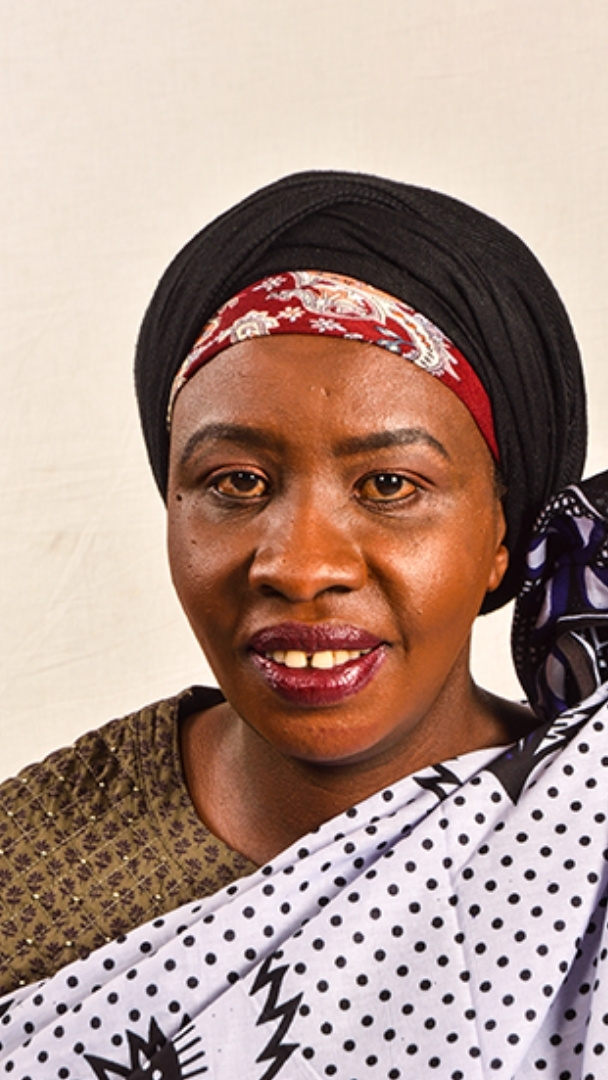 In 2012, Jane Wambui attended a women's education meeting in Nderi Primary school in Sigona Kiambu County, close to her home. She had heard that Women4Cancer was organising a meeting related to women's health and she was curious to find out more. At the meeting, the women were sensitized about cervical cancer and advised to get screened, even if they did not have any symptoms. The screening at the time was happening at the Sigona Golf club, close to where Jane lived, so she thought "why not". It was her first time getting screened for cervical cancer. Until then, Jane had never felt any pain or discomfort that would have prompted her to go for a check-up.
After Jane was screened at Sigona Golf Club, she was told to wait for her results which would be ready in about two to three weeks. At the time, patients did not receive their results on the same day, unlike today, which is considered a best practice. Three weeks later, Jane's test results came back, and she was informed she had cervical cancer. She was booked for treatment at the Kenyatta National Hospital, where she eventually made a full recovery.
Looking back at her journey, Jane says she never experienced pain, but she was very stressed and even developed hypertension as a result. She adds that the word "cancer" in most cases is associated with death and that was emotionally terrifying for her.
"If Women4Cancer had not catered for my treatment costs, things would have been very difficult for me because I did not earn enough money to pay for it myself," explains Jane.
Today, Jane is relieved she received treatment early, before her condition worsened. For a long time, she was ashamed of her condition and shied away from talking about it and raising awareness of the disease. "But now, given how lucky I was, I wouldn't want any other woman to go through the same journey if it can be prevented." Jane now educates other women in her village about cervical cancer, and provides them with information about screening locations and dates and the HPV vaccine.
 Jane Wambui, pictured left 
Part of the STOP CC achievements from its inception in 2019 include: 
Provided free cervical cancer screening to over 7,000 vulnerable women across the country, with the help and support of like-minded partners.

Spearheaded the Development of the National Cancer Screening Guidelines in 2018 to standardize screening and streamline referral along the levels of care in Kenya in order to improve outcomes.

 

Development of the Cervical Cancer Advocacy Guide in 2020 to sensitize opinion leaders as champions for cervical cancer prevention. 70 high-level opinion leaders have already been trained during this week.

Social media advocacy training to the members of the STOP initiative towards promoting key messages on cervical cancer elimination.
In 2021, the STOP Cervical Cancer initiative and other partners seek to achieve the following objectives: 
To strengthen adherence to the National Cancer Screening Guidelines in cervical cancer screening

To leverage on community health strategy to integrate cervical cancer elimination for community ownership

To sensitize health workers on cervical cancer elimination, advocate for standardised quality service provision of cervical cancer screening services, optimised diagnostics, and access to treatment across all public, private and faith-based service providers

To promote modified approaches to public education, HPV vaccination, support group, screening care in the context of COVID-19. To advocate for the provision of Personal Protective Equipment to healthcare workers doing the screening as well as sensitize the community on precautions to take to mitigate COVID-19 when they go for the screening.

To highlight the launch of the global strategy to accelerate cervical cancer elimination and align cervical control programs and efforts towards its achievement.

 
With the influence of Women4Cancer and the STOP Cervical Cancer initiative, Kenya is well placed to achieve cervical cancer elimination within the next few decades. To follow the progress of STOP Cervical Cancer, you can connect with the campaign across the following the social channels: 
Facebook | Twitter | Instagram | LinkedIn
Do you think it's time we all took action towards worldwide cervical cancer elimination? Join the movement and sign up to the campaign today. We'd also love to hear your feedback on this story, so please post your comments to us below. You'll also find us on all the usual social channels. With widespread global coverage of the HPV vaccination and dedicated cervical screening programs, it will be possible to eliminate cervical cancer for future generations.
Follow Conquering Cancer on